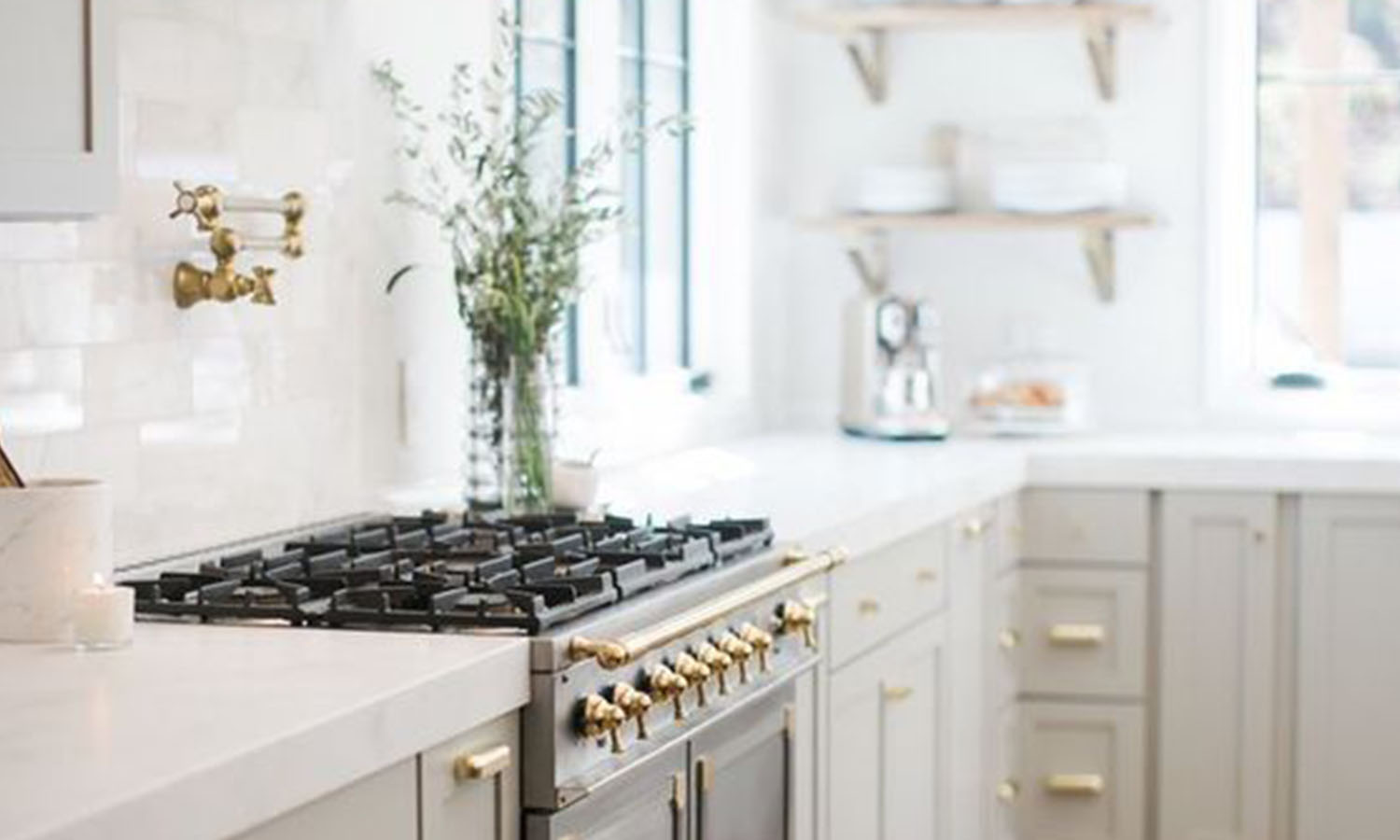 Kitchen Island Countertops
The kitchen is the heart of the home, and modern homebuyers are favoring additional counter space in the kitchen. My childhood home lacked an island and we knew no different. I would walk into the kitchen to grab a snack and leave because the kitchen was used for cooking and not relaxing. Now I spend a sizable amount of time at the kitchen island with my husband and kids. We lean over it, resting our elbows on the counters as we engage in exciting conversation, eat snacks, enjoy wine tastings, and set out a spread of food for a party – the island is a modern-kitchen essential.
A visible trend of builders' model homes is installing a slab on the island that differs from the main counters at the wall, yet is complementary. I am in favor of this design feature as it allows homeowners to select their top two choices of countertops and enjoy the statement slab on the island. A lighter-color slab works well as it is covering a larger area and will brighten the space. A coordinating trend is painting the island cabinets a distinctive color from the wall of cabinetry. A kitchen can now have a unique personality with multiple finishes, and it is still cohesive.
Quartz counter designer, Cambria, has an array of quartz patterns and designs, and even offers matte and gloss finishes. Quartz is more popular than granite in many new home builds. Try Cambria's Islington counter with navy cabinetry on the wall-side of the kitchen, and pair with Skara Brae on the island with pale gray cabinetry for a beautiful and customized POP